INTERIOR DESIGN BY MOS COLLECTIEF
Maple Wood
tree's origin | Molenwijk - North of Amsterdam
Ninebyfour is a object with a story, one that is at least more than a few decades old. A perfect fit for places and buildings with a historic appeal, and a way to not only preserve the man built heritage.

For instance the old water pumping station in Molenwijk in the North of Amsterdam. After the new pumping station was built the doors of the beautiful industrial building were shut for at least three decades. Recently the doors opened again as a space for flex-offices and classical concerts during weekends. The characteristics and details reminding of it's rougher past are left in tact, and are now lit by Ninebyfours crafted from an old maple tree that used to stand not more than a stone's throw from the Concertgemaal, as it is called now.
Elm wood
Tree's origin | Paulus Potterstraat
Energy efficient, bright and without the pulse of a normal tube light, Ninebyfour provides the perfect light for your working environment. And it's just plain sexy.
INTERIOR DESIGN BY UNOBVIOUS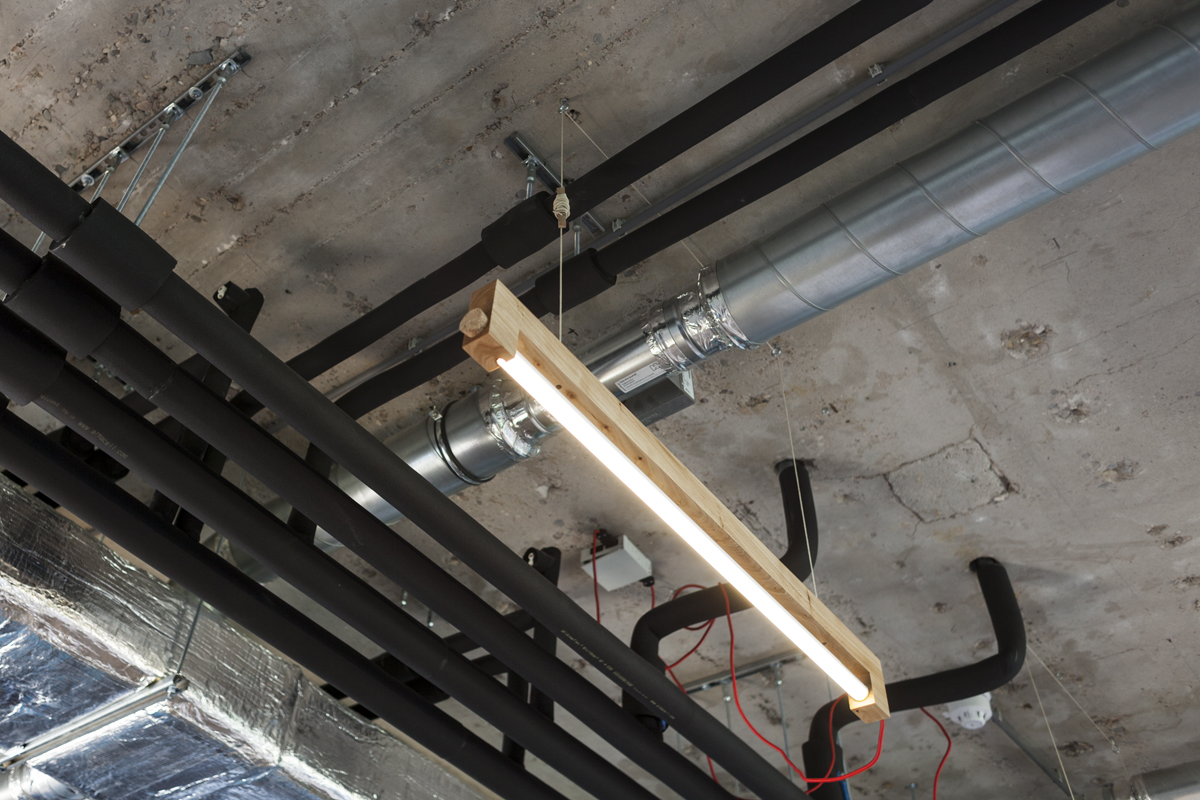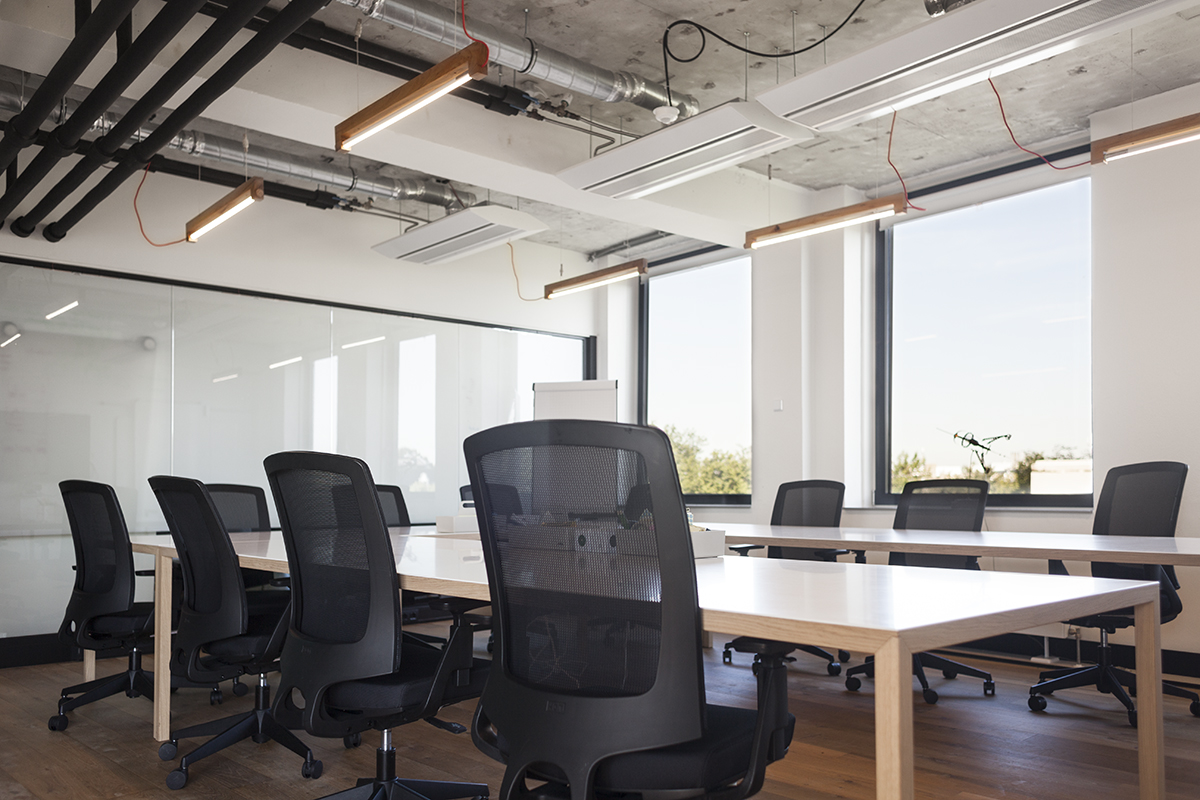 Cognizant Office @ Wework
Elm wood
Tree's origin | Vondelpark I
Perfectly for illuminating larger area's, and especially offices. The repetition of it's simple angular shape creates a rhythm that blends beautifully with modern office aesthetics, while adding a warmer and more natural tone.
ETEAKET interior by Splintr Design Edinburgh